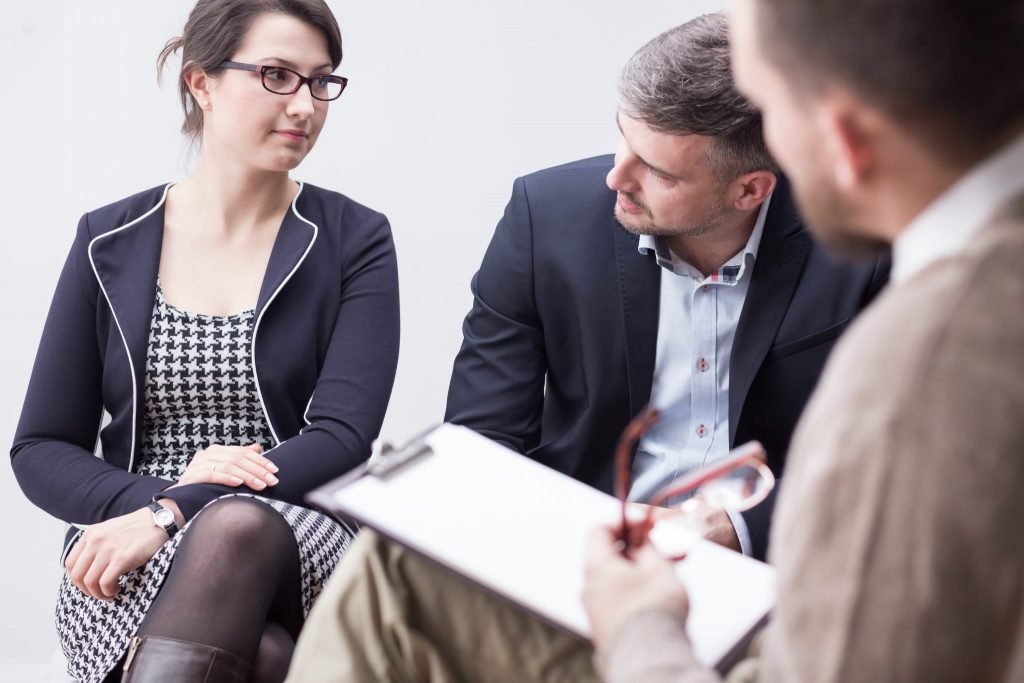 Although all relationships are different, spouses frequently experience several common areas of conflict.
Expert Mediator, Daniel Mandelbaum, describes some of the typical issues that spark conflict in marriage from his years of experience in mediation in Kelowna, BC.
Money
Regardless of the amount of money in the relationship, husbands and wives often have very diverse ideas about how money should be handled because they have experienced different family values and goals regarding money. Potential disagreements about money include how to spend it, how much to save and who should be responsible for paying the bills. It is important for spouses to discuss their values and feelings about money so each partner can try to understand the other. Constructing a budget and financial planning often require negotiation and compromise, but they are important tasks and aid spouses in identifying their priorities and goals for the future.
Conflicts over in-laws
Conflicts over in-laws are usually most problematic in the first years of marriage. A common issue that arises is one partner feeling that his or her in- laws are too critical or intrusive. Husbands and wives may disagree about the length and frequency of their parents' visits. Some people may also feel that their spouse is too dependent upon his or her parents. All of these in-law issues can trigger conflict within the family. Spouses can deal with in-law problems by sharing their feelings and discussing what kind of relationship they would like with their in-laws. It is important to avoid being accusatory and speaking critically of one's in-laws, especially during such talks. Expressing negativity towards in-laws tends to worsen the situation because it alienates spouses from each other and promotes defensiveness.
Sex
Sex is an emotion-filled issue and many spouses are afraid of getting hurt or rejected by their partners in this area. Thus, people frequently avoid discussing their feelings and expectations about sex. Even when partners do talk about sexuality issues, they are often embarrassed and speak indirectly about their feelings. These patterns can lead to conflict in the marital relationship. Difficulties with sex often reflect problems in other areas of the marriage as well. In order for couples to resolve conflicts about sexual matters, it is crucial that they communicate directly and specifically about their needs and desires. Many people feel very vulnerable in this area, so it is important that the discussion be done in a gentle, loving manner.
Children
Child rearing is a time-consuming task that requires huge amounts of energy. It's easy for spouses to become frustrated with each other over this issue. Husbands and wives often have conflicting views about how to parent because they were raised differently. Agreement about the best way to raise children may not always be possible, so it is necessary that spouses learn to compromise and negotiate in this area. Whatever decisions and rules parents make, it is important that they be united in front of their children. Otherwise, the children will learn to play one parent off the other, further contributing to marital disharmony.
Gender differences in conflict
Due to a combination of social and biological factors, men and women have different styles of interacting and handling conflict. Women raise concerns and problems far more often than mend. Men are more likely to avoid conflict and downplay the strong emotions that they feel inside. When men close down and suppress their feelings, women often become more insistent that they discuss the issues that have been raised. At this point, however, men only want to withdraw further. These different ways of interacting can lead to frustration and misunderstandings.
[…] Although all relationships are different, spouses frequently experience several common areas of conflict. Expert Mediator, Daniel Mandelbaum, describes some of the typical issues that spark conflict in marriage from his years of experience in mediation in Kelowna, BC. Read them here > […]

Pingback by Common Areas of Conflict in Kelowna Couples | Lifestyle Okanagan Blog on April 21, 2017 at 11:11 am